Welcome to Brooke House College, a unique and successful co-educational independent boarding and day school in Market Harborough, the heart of England.
Our community is caring, diverse and inspiring to encourage and empower learners with passion and purpose. We provide a supportive and stimulating environment where every pupil can thrive, relationships are nurtured and a courteous informality is highly valued.
Everyone matters in what is, for nearly all our pupils, their home from home.
At Brooke House, we believe passionately in the unlimited potential of every pupil. Blended models of teaching and our unique approach to coaching for peak performance ensures that every learner develops the attributes, values and practices to become the best possible version of themselves in all settings – engaged, confident, creative, enterprising, socially responsible and globally aware learners.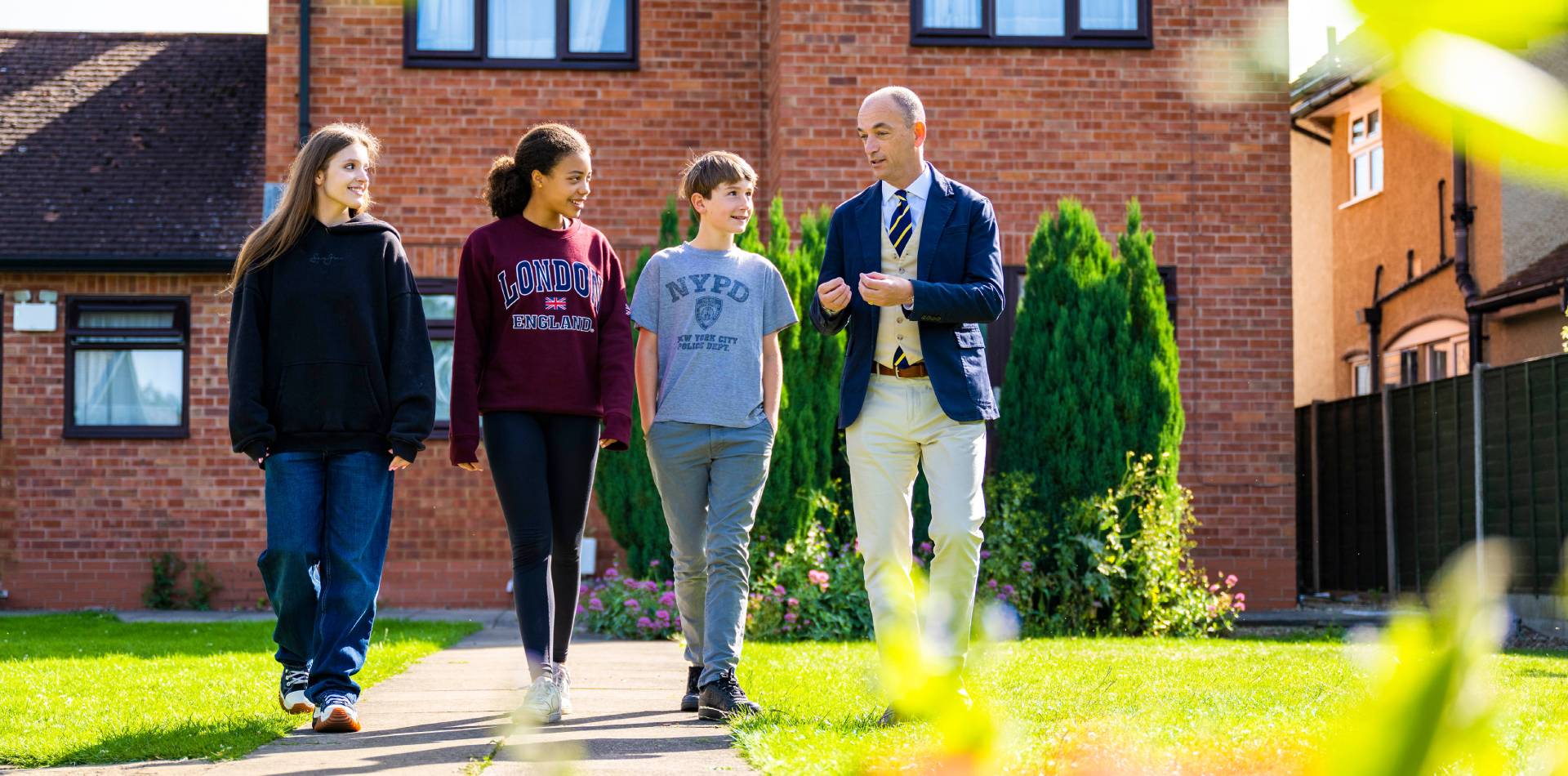 A bespoke teaching and learning experience is paramount. By design our class sizes are small, with an average size of eight, allowing for excellent interaction between pupils and teaching staff across KS3, GCSE and A-levels. We offer an intensive course of English and the highly respected University Foundation Programme. There is a strong passion for a wide variety of co-curricular enrichment activities across sport, the arts and community engagement. Our football academy and motorsport academy are internationally known and respected.
In essence, the child is at the core of a vibrant learning community cultivating curiosity, collaboration and compassion for others.
Nurturing autonomy, mastery and purpose within education equips every learner at Brooke House to be agile and confident to reach their dreams, innovative and enterprising to address challenges, and be motivated and enthusiastic to make an impact in our shared world.
We would be delighted to welcome you to Brooke House where you can experience this special place for yourselves.