The Brooke House College Football Academy was introduced in 2008. The Academy now has over 200 players, aged 11 to 19 from all ethnic backgrounds. To date, over 60 players have progressed to a professional football career after leaving Brooke House College; alongside players representing their National Teams at Youth & Senior Level.
The Academy accepts players of all abilities with age groups of Under 14, Under 16, Under 17 and Under 19 teams. The Academy plays fixtures in Cup Competitions, including ISFA, ESFA & County Cups. Alongside these competitions players will play in a competitive game Programme from Professional Clubs to School sides.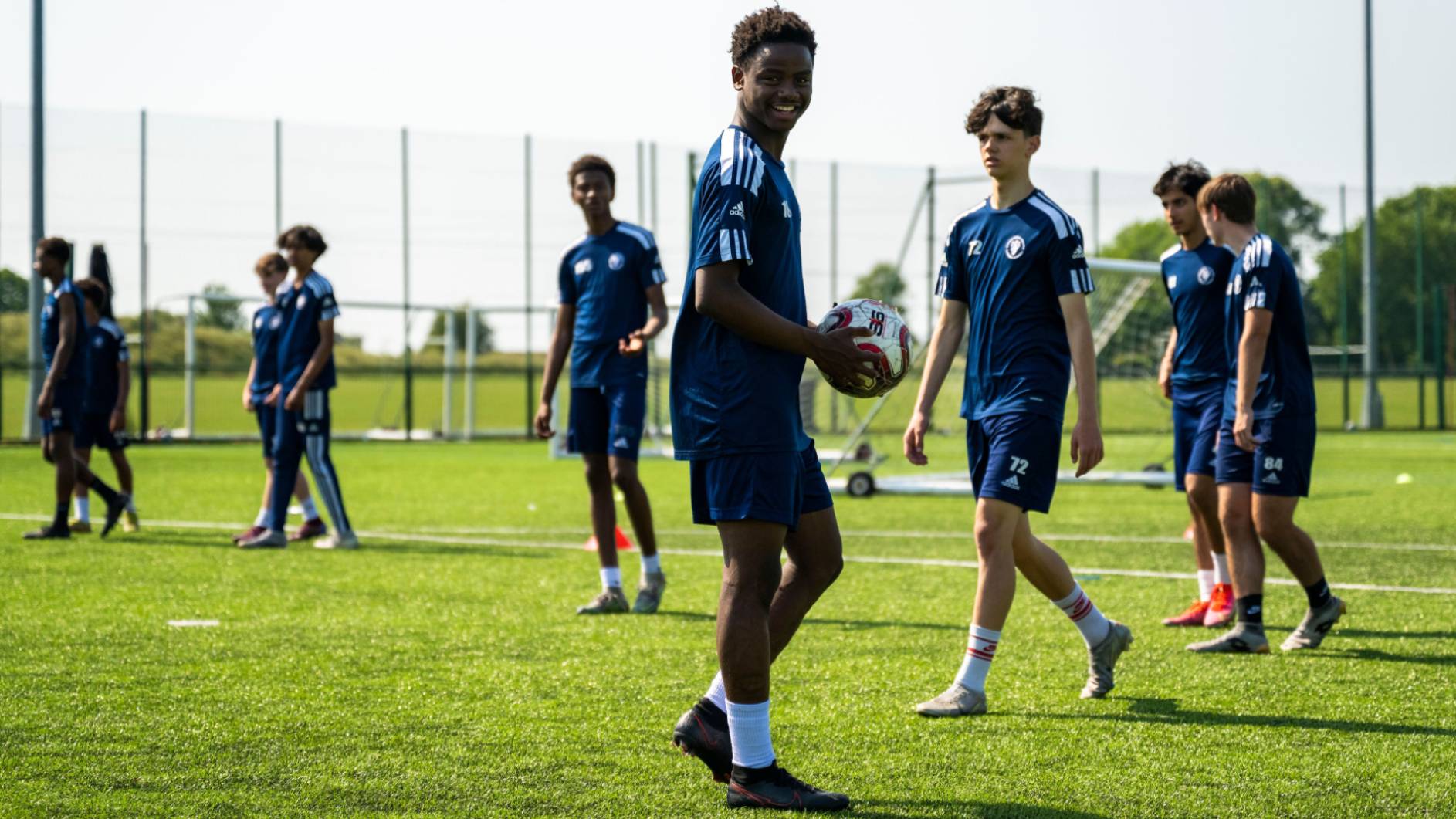 Weekday mornings the Football Academy students attend regular GCSE, A Level and University Foundation academic classes with the rest of the students from Brooke House College. Students are issued with individual timetables after an interview with the Director of Studies during which their specific academic needs are identified. Brooke House College is a centre for all major UK examination boards and is inspected by the Independent Schools Inspectorate.
Weekday afternoons at the Football Academy we deliver a Long Term Player Development Model which looks to develop players technically, tactically, physically and psychologically. This is delivered through daily sessions on the training pitch alongside classroom and analysis workshops with additional gym work while incorporated into their individual development programmes.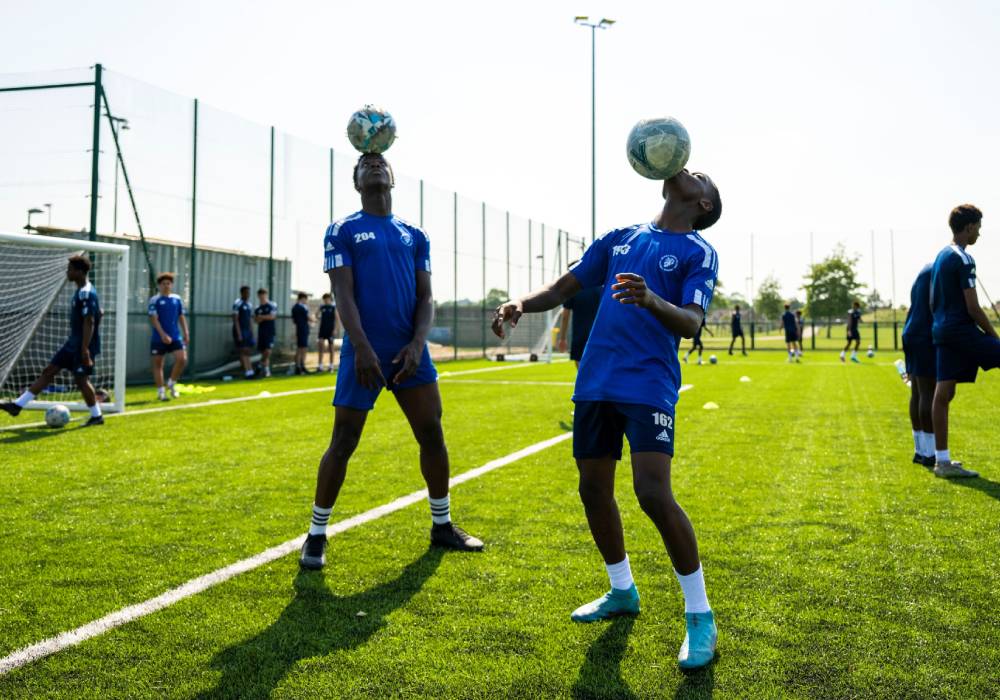 Weekends and evenings are devoted to homework sessions, football matches, social activities and excursions. Regular excursions take place to professional football matches, to major football stadiums for tours as well as to local and national places of interest.
Day
08:15 - 15:00
Late Afternoon
Monday
Lessons
Training
Tuesday
Lessons
Training
Wednesday
Lessons
Match Day / Training
Thursday
Lessons
Training
Friday
Lessons
Training
Saturday
Match Day /Training
Enrichment & Free Time
Sunday
Enrichment & Free Time
---
Flickr album: Football Academy
|
Height: 250px
|
Theme: Columns | Skin: Default Skin