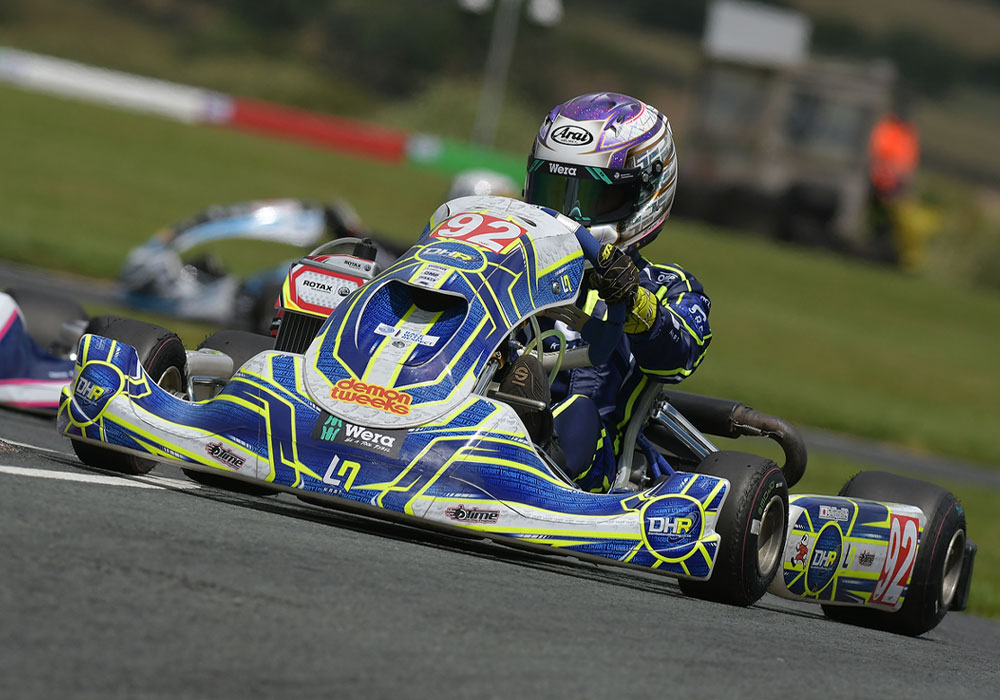 Shun Sekiguchi
Shun is Japanese and one of the younger boys in the motorsport academy. Being the son of a racing driver, his father had contacts within the racing world of the UK and Shun was already part of the Dan Holland Racing team Rotax British Championships Junior and we were able to adapt his curriculum timetable around his calendar.
Credit: Dan Holland Racing
---
Jacky Liu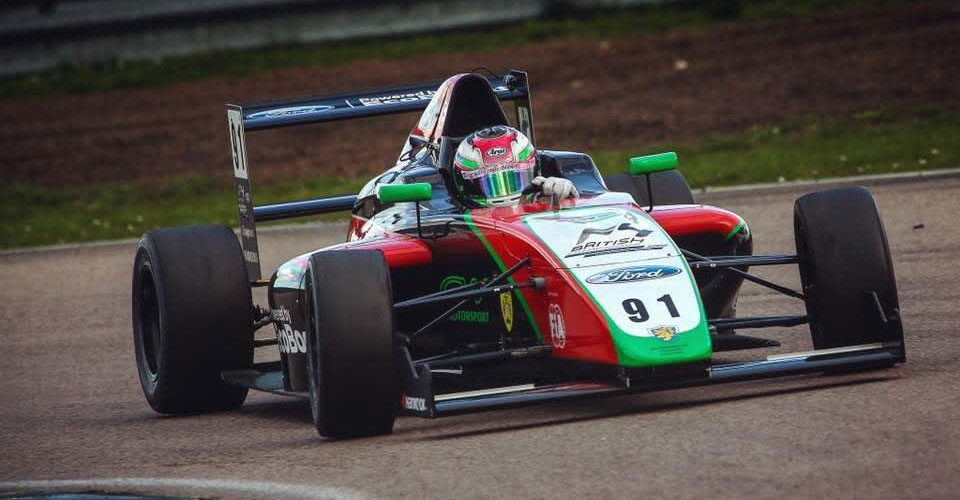 Jacky is from China first joined the Motorsport Academy in the Karting. He tested at Whilton Mill each week and in a Senior X30 kart. Jacky coped with all conditions, including rain and ice – something he was not accustomed to. Jacky made huge steps each week and listened to all the instruction. At the beginning of his second term he gained his UK karting licence and started racing up against some of the best British senior drivers – hard when you are only 16.
Jacky continued to make further progress gaining higher finishing positions each time he races and this weekend he gained his best position. Jacky tested for Formula Renault and again shows extreme confidence and maturity in race situations. He soon progressed to acquiring a Race Car Licence and tested at Silverstone, this licence allowed him to take part in the BRDC British F2 2017 Championship.
Recently, Jacky successfully passed ARDS test with flying colours including achieving 100% in the written exam at Silverstone.
In a short space of time Jacky made huge progress, he is always enthusiastic and giving 110% into everything he does. He is very proud to wear his race suit with the Brooke House College logo and jacket. He was always a pleasure to work with and has a bright future!
GW Motorsport to Enter British F4 with Chinese driver Jacky Liu
---
Tasanapol 'Tern' Inthraphuvasak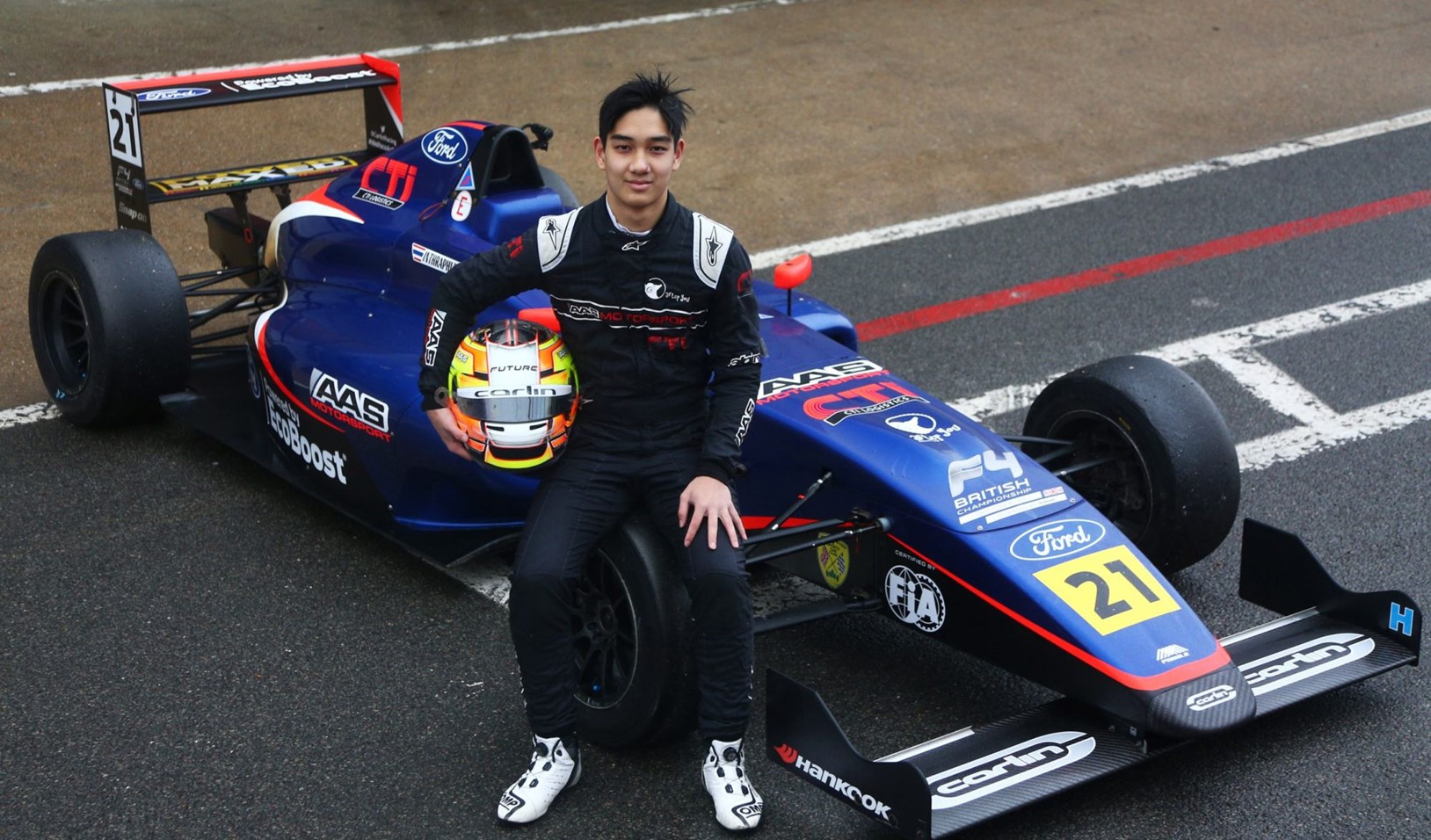 Tasanapol 'Tern' Inthraphuvasak has been a member of our motorsport academy for nearly 4 years having arrived with a strong background in karting. With the college ideally situated close to many racing hubs, he has been able to combine a full-time educational programme with his racing by being able to use these hubs effectively for training, track preparation and simulator sessions.
After karting, Tern gained his licence to enter formula F4 and after some impressive simulator training and track days, he had offers to race with several teams. Initially, he drove for Xcel motorsport in the UAE F4 championships in 2021. He had 3 podium finishes and finished the season, his debut season, in 5th place. The UAE season was perfect preparation for the British F4 season, where he raced for Carlin motorsport. In his 1st British season, widely regarded as one of the toughest series in the world to compete in, Tern gained a further 3 podium finishes and a first place.
Whilst at college, Tern participates in all of the usual lessons and extra-curricular activities along side his own personal fitness programme. When away racing, there can be quite a bit of 'down time' between races and training, and it is in these periods he diligently keeps up to date with his studies. Ironically, the very issue that caused problems for sport across the globe, namely COVID, meant that the college's online provision, developed so effectively during the pandemic, allowed him constant contact with his teachers and has remained in place now that COVID has retreated somewhat. This provision made by the college allows Tern to attend lessons virtually, receive work to be completed and allows him to submit the work online through the college's student portal.
After his initial F4 season, Tern again used the 2022 UAE season as preparation for the forthcoming European series. Along the way, he raced for MP motorsport and Graff motorsport. His Graff outings were in the Ultimate Cup Series F3 races. Here, Tern was particularly successful with 5 wins and 3 pole positions. So far in 2023, Tern has raced for Pinnacle in the Middle East and Campos racing. He has secured 2 pole places and 2 podium finishes so far and is currently placed 6th with the season nearing its completion.
Tern admires Alex Albon, the current F1 Williams team driver because of his abilities and Thai heritage. However, Tern wants to become the first Thai F1 driver to win an F1 grand prix race in the future.
---
Nikolas Taylor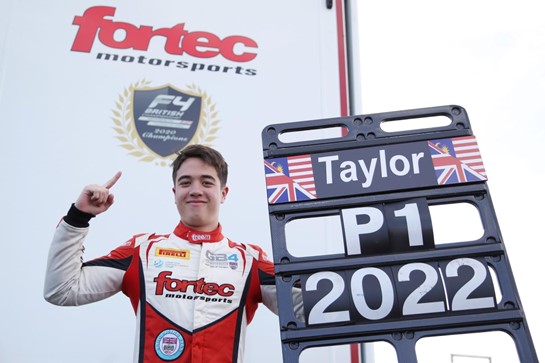 Nikolas Taylor Joined the college in 2018 because of the motorsport programme when he arrived in the UK from Malaysia where he had already enjoyed early karting success in Kuala Lumpur.
The college's links to Ardern Racing, based in Banbury and the closeness to suitable tracks to practise on, meant Brooke House College was an ideal move for Nik. Both Nik and Tern regularly undertook their simulator training at the excellent Ardern facility. Nik also became a member of the Young Racing Driver Academy (YRDA). Nik says that he learned so much under the expert guidance of Gary Ward and Steve Hutchinson at Ardern.
Eventually, Nik signed for Fortec Racing and entered the inaugural GB4 Championships in 2022. In the season, Nik put all of his training into practice and drove superbly. He gained 9 wins, 9 pole positions and a further 5 podium finishes. At Donington Park, he was crowned the 2022 GB4 champion. Since then, Nik has been trialling with CDR (Chris Dittmann Racing) in their GB3 car.
Like Tern, Nik too wants to race at F1 level, and who knows, if his inaugural GB4 season to go by, he may well succeed.
Nikolas Taylor puts Fortec on pole for GB4's first two races
---
Christian Ho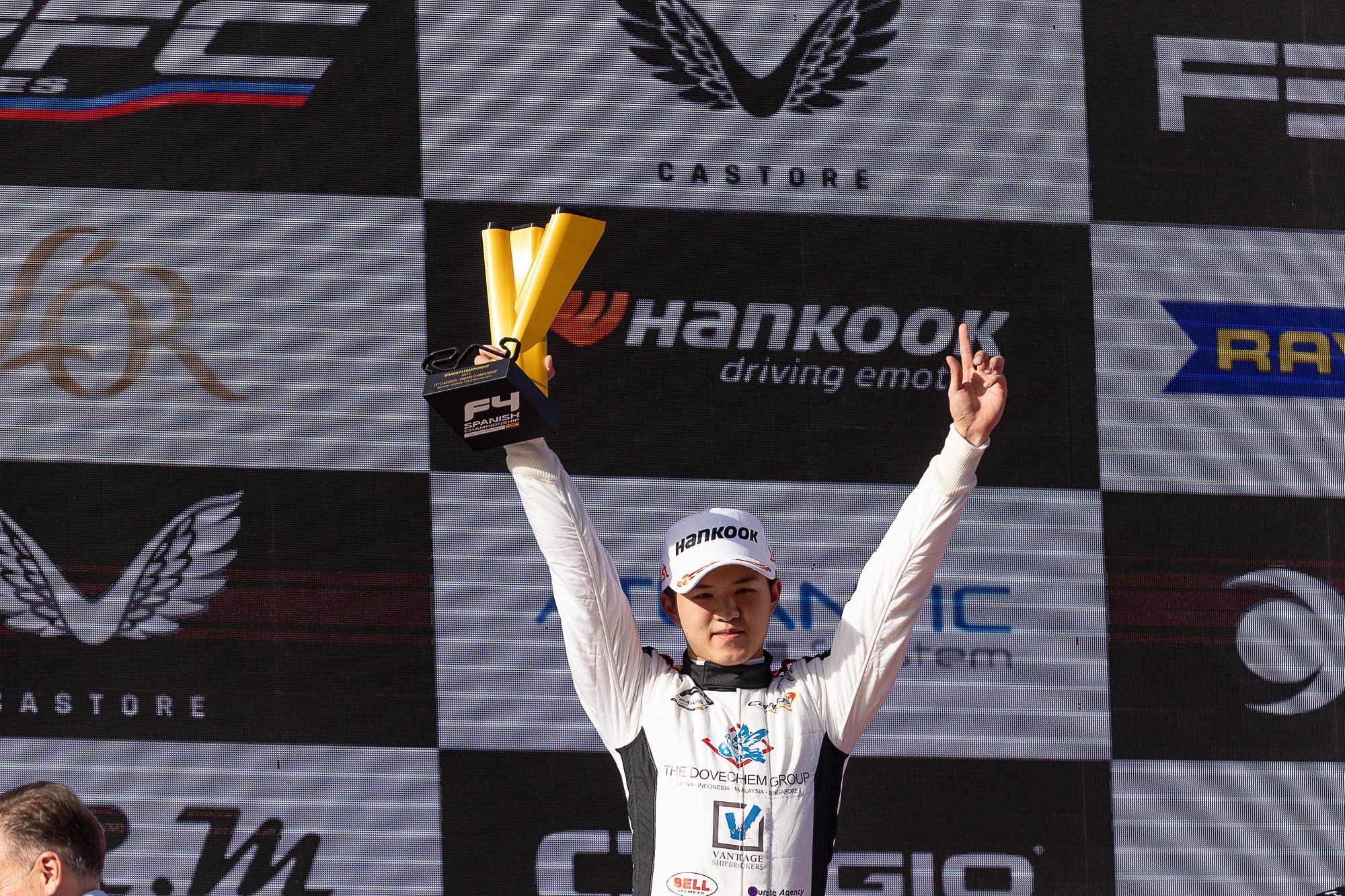 Singaporean teen Christian Ho takes next step in pursuit of F1 dream
Christian Ho On Top Again in 2023 Spanish F4 in Valencia, to Race in EUROCUP-3 Next Season
---