Boarding Council & Student Voice
There are many ways for the students to express their opinions and views at Brooke House College. Two such routes are through the Boarding Council and the Student Voice.
Boarding Council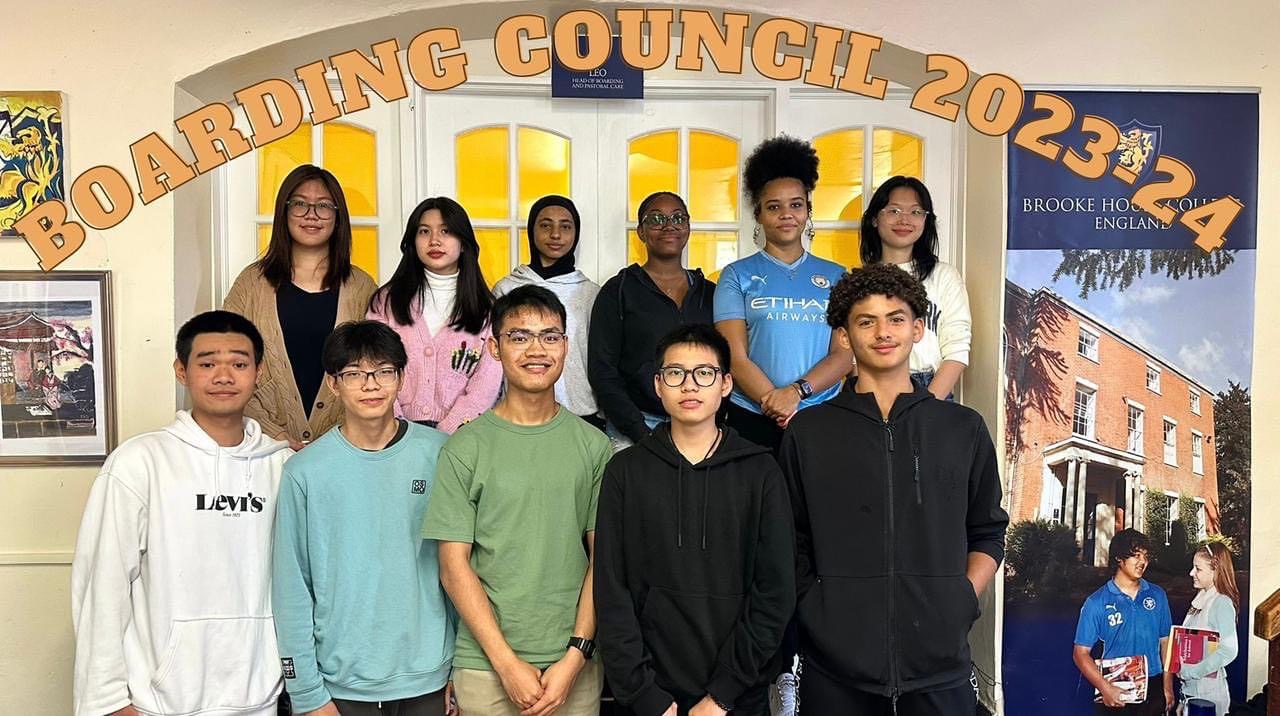 The Boarding Council comprises committed individuals who have been chosen to represent the boarding community and strive to improve our shared experience. They are responsible for arranging events, encouraging inclusiveness, and nurturing a feeling of togetherness among our boarding community.
Members
President - Kimana Patricia
Kimana will oversee the overall functioning of the council and ensure effective communication between the council and the boarding community.
Secretary - Komut Tauch
Komut will take charge of the meeting agenda and keep track of important dates and events.
Treasurers - Rihanna Said & Noemie Geisler
Both will handle the financial aspects of the council, including budgeting for events and managing fundraising initiatives.
Media Designer - Chi An Yu (Maggie)
Maggie has been assigned to design and produce all the advertisements.
Other Members - Alsmadi Mustafa Hassan, Pham Nhat Anh, Linh Trang Nguyen, Tran Duy Anh, Huy Anh Nguyen & Do Minh Tri
---
Upcoming Events
23rd Oc 2023 | "Show Racism the Red Card"
This initiative aims to raise awareness about the significance of inclusivity and respect, promoting a culture that denounces racism in all its forms.
13th - 19th Nov 2023 | Anti-Bullying Week
The Boarding Council will organise a college assembly to empower students to stand up against bullying during Anti-Bullying Week.
Let's work together to create a supportive and inclusive boarding environment. Stay tuned for more updates and announcements from the Boarding Council.